Gift Certificates Available Upon Request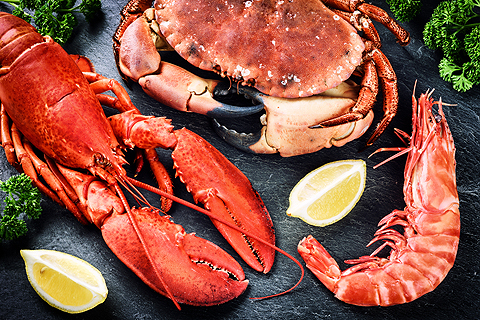 For Seafood East Peoria IL Craves, Try Lariat
Seafood lovers are pleasantly surprised when they find out Lariat Steakhouse has all the seafood they need for a hearty, satisfying meal. Known for much more than steaks, Lariat is a family owned and operated business proud to serve up some spectacular seafood. From bacon wrapped shrimp to crab ravioli, you will appreciate our diverse lunch and dinner menu. We put our heart and soul into the products we sell. With us, you get fresh ingredients, gourmet recipes, and superb preparation by experienced chefs. For a delicious, mouth-watering meal, come to the trusted destination for seafood East Peoria IL loves: Lariat Steakhouse.
Our Seafood Menu
Find out what all the hype is about when it comes to our seafood. At lunch, go for a filet of fish sandwich, or feast on a variety of seafood appetizers all day long. Shrimp cocktail…hot crab artichoke dip…bacon wrapped shrimp…start your meal off right! If you can't settle on one type of seafood, get our seafood sampler bursting with smoked salmon, crab legs and shrimp cocktail. Want something lighter? We have delectable salmon salads and seafood salads.
But our real claims to fame are our 20-ounce lobster tail and eight-ounce hand-cut fresh salmon. Try the Lariat Lobster, bathed in butter and broiled to perfection. You can't go wrong with a land and sea duo: filet and lobster. Then there are our Alaskan King Crab Legs that you can have solo or paired with a mouth-watering filet.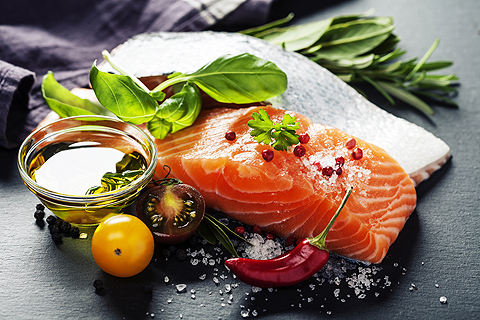 Here are some of our other seafood choices:
Broiled seafood combo
Tilapia
Jumbo shrimp
Salmon filet
Trigger fish
Catfish feast
Paired with grilled veggies and scrumptious sides, our hearty meals fill even the fiercest of appetites. Come to Lariat, relax and enjoy the finest in local seafood dining at a family-owned and operated steakhouse.
Contact Lariat Steakhouse For the Best Seafood in East Peoria IL
If you've been searching for the best seafood around, come to Lariat Steakhouse. Drop in or make a reservation at 309-691-4731. We're located in Peoria IL at 2232 West Glen Avenue. We hope to become your #1 destination for seafood as well as steak!