Gift Certificates Available Upon Request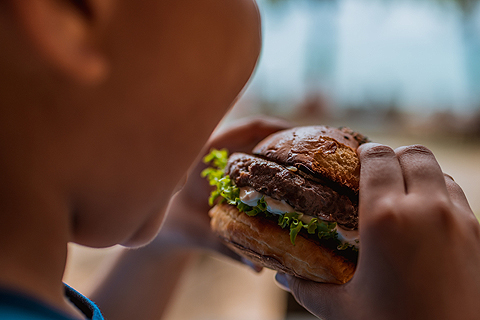 Kid-Friendly Restaurants Peoria IL Families Can Enjoy Together
All too often, kids are left at home when the parents go out to eat because of the fear they may act out or get bored. That's why you need a child-friendly establishment you can bring the whole family to without fearing the noise level. Our lively, comfortable and happy atmosphere is the ideal place to enjoy steak and seafood with the fam. Located right on West Glen Avenue in Peoria, we've been setting the standard for steak since the 1940s. For parents, we have plenty of hearty dishes to tempt your palate, such as our prime rib known as "One of Peoria's Best." For kids, we have an extensive children's menu that's sure to please. Make a reservation or come on down for the best lunch or dinner around. Lariat Steakhouse is one of the best local kid-friendly restaurants Peoria IL families can enjoy together.
Our kids' menu features smaller portions of many of our adult-sized entrees at a lower price. Kids 12 and under can choose from burgers, chicken, seafood, and a variety of tasty sandwiches.
Start a Tradition With Your Family
Lariat Steakhouse is the perfect place to start a tradition for your family and friends. When you want a local dining experience at a family-owned and operated steakhouse, Lariat Steakhouse is your first stop. Try our rustic atmosphere that's both friendly and welcoming, putting you at ease the moment you walk in our doors. That's why we make the perfect destination for kids and entire families!
Contact Lariat Steakhouse in Peoria IL
If you have kids, bring the whole family in for a satisfying, hearty meal in a welcoming environment. Located conveniently at 2232 West Glen Avenue in Peoria, IL, we offer both lunch and dinner. Call for a reservation at 309-691-4731 or just stop by. We welcome diners from all over, including Peoria, East Peoria, Pekin and beyond.