Gift Certificates Available Upon Request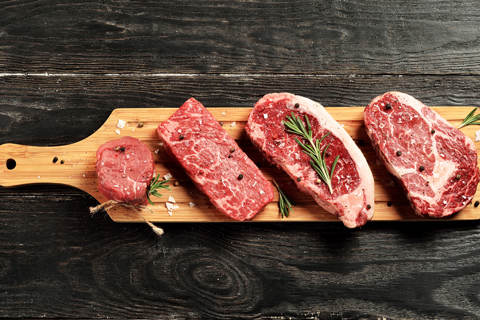 The Best Steak Peoria IL Diners Crave Now
From tender filet mignon and T-bone to juicy rib and New York strip steaks, Lariat Steakhouse is well known for excellence. Since the 1940s, we have been giving our visitors a great meal at a great price. We tantalize the taste buds of our meat lovers with prime cuts of meat. Examples include filet and prime rib ("One of Peoria's Best"), steak kabob, t-bone and chopped sirloin. We have the best steak Peoria IL diners crave NOW!
Even better…we complement all our steak with available seafood dishes too. Go with surf and turf, or sample some salmon filet, lobster tail, tilapia, jumbo shrimp or catfish. We promise fresh ingredients, gourmet recipes and skilled preparation by top chefs. We are Lariat Steakhouse. So, you can trust us as your source for delicious, mouth-watering steak. These range from tender filet mignon and T-bone to rib and New York strip steaks.
A Little Bit About Us
Lariat Steakhouse first became a part of the community in the 1940s. Consequently, we are now a multi-generational family-owned business. Thus, we take pride in the fact that we're one of the original restaurants in Peoria. We're known around town as the destination for our legendary one and a half pound prime rib. We're also known for our 8 ounce hand-cut fresh salmon and 20 ounce lobster tail. With a rustic atmosphere that makes you feel at home, you can rest assured our prime cuts of meat are always fresh, never frozen. When you eat with us, you enjoy hearty portions and friendly, attentive service.
Contact us for the Best Steak in Peoria IL
For the best steak in all of Peoria IL, make your lunch or dinner reservation with Lariat Steakhouse today at 309-691-4731. In conclusion, we are located at 2232 West Glen Avenue right here in Peoria, IL. We look forward to seeing you!