Serving You as One of the Best Restaurants in Pekin IL
If you're in the mood for steak, BBQ baby back ribs, pork chops, fried chicken or bacon wrapped meat loaf, come to Lariat Steakhouse. Based in Peoria, we are Pekin's go-to destination when it comes to superior food and service. We are proud to offer delicious, mouth-watering meals. Those meals range from tender filet mignon and T-bone to rib and New York strip steaks. In this convenient location since 1945, you can count on us for a great meal with exceptional service and affordable prices.
So, come alone, bring a date, gather with friends or bring the whole family for a great meal and friendly faces. Meat lovers will love us. We have all the prime cuts like filet and prime rib ("One of Pekin's Best") and much more. Choose us as one of the best restaurants in Pekin IL.
Plus, we also cater to seafood lovers, too, with succulent salmon filet, lobster tail, tilapia, jumbo shrimp and catfish. For those who crave pasta and vegetables, we give you palate-pleasers like jumbo ravioli and spinach salad.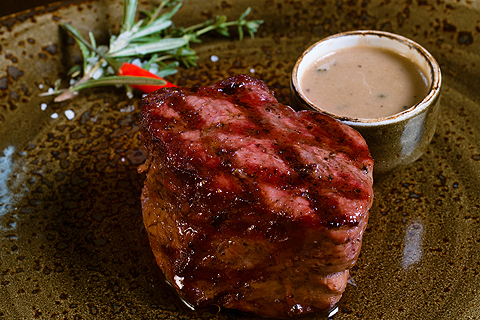 Serving You With Pride in Pekin
We are a multi-generational family-owned business, bringing your satisfaction to the forefront of all we do. As one of the original restaurants in the community, we offer fresh ingredients and gourmet recipes. Plus, we offer skilled preparation by the best chefs in the industry. So, just try our one and a half pound prime rib, 8 ounce hand-cut fresh salmon, and 20 ounce lobster tail. Thus, we guarantee you'll be back for more! With hearty portions and friendly, attentive service punctuated by a rustic atmosphere, Lariat Steakhouse is tops. Consequently, we give you delicious food at a great price. And remember, our prime cuts of meat are always fresh, never frozen.
Contact Lariat Steakhouse in Pekin IL
To make a reservation if you're coming from Pekin, call Lariat Steakhouse at 309-691-4731. In conclusion, we're located at 2232 West Glen Avenue in Peoria, IL, serving all surrounding communities such as Pekin and East Peoria.