Banquet Halls Pekin IL Guests Will Adore at Lariat
Lariat Steakhouse has been your favorite place for steak and seafood for decades. Now it will become your favorite destination for special events. We will gladly host your wedding, mercy meal, business meeting, shower or any other event you need here at Lariat Steakhouse. Punctuated by beautiful and accommodating banquet rooms, we can hold between 20 and 250 people. And with five spacious banquet halls divisible into smaller rooms, our site is versatile as well as classy. Plus, our wait staff makes sure your event is one to remember, with attentive, courteous, respectful and efficient service every time. We have the banquet halls Pekin IL guests will adore at Lariat.
Events at Our Pekin Banquet Halls
From big business meetings that could seal the deal, to your once in a lifetime wedding celebration, we can accommodate a variety of events. Let our professionals cater to your on-site affair or off-site outdoor event, such as backyard parties, awards dinners, family reunions or company picnics.
Here's what we've hosted in the past:
Family gatherings
Business meetings
Rehearsal dinners
Baby showers
Wedding showers
Weddings
Mercy luncheons
After hours meet and greets
Sports victory celebrations
Charity events
Retirement parties
Christmas parties
Graduation parties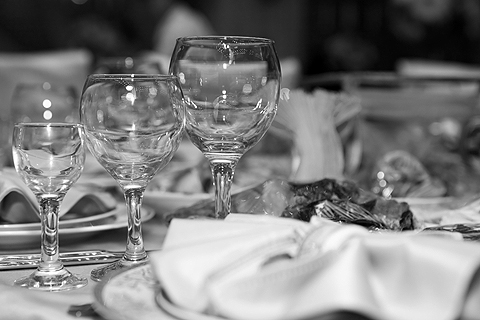 If you have one of these events coming up, rely on our beautiful décor, lavish furnishings and delicious food to please your guests. We can help you through the entire planning process. Why not take a look at our appetizer banquet menu, lunch banquet menu, or dinner banquet menu? Our coordinator will be able to plan out the perfect menu based on your needs, type of event and budget.
Contact Our Banquet Halls in Pekin IL
Our banquet halls are classy and modern, backed by delicious steak and seafood choices your guests will be sure to love. To book your room, call Lariat Steakhouse in advance of the date at 309-691-4731.