Need a Banquet Facility Pekin IL Will Love?
Then try Lariat Steakhouse for your next gathering or party. You already know us for our incredible restaurant offerings; now you have to try us for our catering and banquet facilities. We serve the same delicious food you're used to, from succulent steaks to fresh seafood. No matter what your event type or size, we can accommodate you. Consequently, we have five banquet rooms that can host between 20 and 250 people. Thus, we have the ability to divide our larger banquet facilities into three separate rooms. Let us become your go-to banquet facility Pekin IL relies on for quick, memorable service.
We specialize in these types of events:
Graduation parties
Family gatherings
Business meetings
Wedding showers
Weddings
Rehearsal dinners
Baby showers
Mercy luncheons
After hours meet and greets
Sports victory celebrations
Charity events
Retirement parties
Christmas parties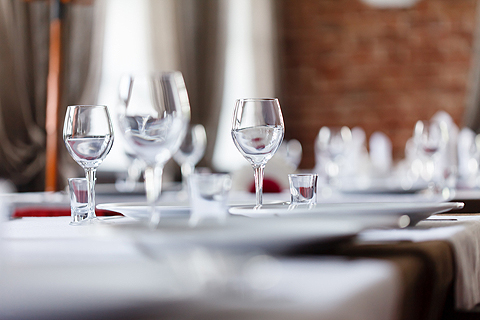 You will appreciate our beautiful décor and modern furnishings. And this is all backed by efficient wait staff that is dedicated to ensuring your event goes smoothly. From wedding showers to business meetings, Lariat Steakhouse has the perfect banquet room for your function. In addition to our indoor on-site events, we can also come to you. That's because we have a complete catering unit here at Lariat. So, call us to cater your backyard parties, on-site corporate affairs, awards dinners, family reunions and company picnics.
To see what we offer in terms of food and drink, view our appetizer banquet menu, lunch banquet menu, or dinner banquet menu today. As a multi-generational family-owned business, we are happy to serve you throughout Pekin, Peoria and beyond. Did you know we are one of the original restaurants in the community? From fresh ingredients and gourmet recipes, Lariat Steakhouse is your destination for banquets.
Contact Our Banquet Facility in Pekin IL
We cater to nearby Pekin residents, so come visit our banquet facilities to determine which would best suit your party. To book your next gathering in our banquet facility, call Lariat Steakhouse at 309-691-4731, situated at 2232 West Glen Avenue in Peoria, IL.